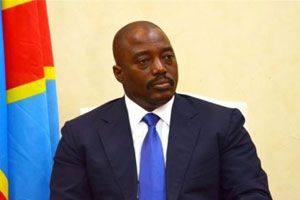 Posted on :Thursday , 27th July 2017
Residents and various health stakeholders have been urged to cooperate with the government, regional health facilities and councils to ensure a promise to increase the budget for testing and treatment of cervical and breast cancer, including TB is fulfilled.
The call was made recently by Ruvuma Regional Referral Hospital medical officer, Dr Goziberth Mutayabarwa, when opening a two-day seminar to raise awareness of regional health teams and councils on TB, cervical and breast cancer and non-communicable diseases.
Dr Mutayabarwa noted that the aim of the seminar was to sharpen the knowledge and skills of health teams and councils so that they too would sensitise communities on how they could participate in fignting against preventable ailments in cooperation with health stakeholders using few available resources.
He said more than 80 per cent of cervical cancer occurred in the developing countries, Tanzania inclusive, and that the country was leading in having more cervical cancer cases than other countries in East African Community (EAC) bloc.
"There are many challenges with regard to cervical cancer, including little knowledge, misleading beliefs and treatment and challenges in service provision to patients," said Dr Mutayabarwa.
However, he thanked the Medical Women Association of Tanzania (Mewata), Bristol Myers Squibb (BMSF) and Pink Ribbon and Red Ribbon institutions for sponsoring the seminar aimed at saving the lives of many women in the country and Africa in general.
Ruvuma regional coordinator for Mother and Child Health Evodia Nyoni said in 2016 the region had 10 cancer diagnostic centres, equivalent to 3.6 per cent of all centres providing mother and child health services.
The coordinator pointed out that 2,987 women were examined, 131 out of them, equivalent to 14.4 percent, were diagnosed with cervical cancer, whereby 52 out of them, equivalent to 40 per cent, received cryotherapy treatment (a local treatment, which means that it only treats the area where you have treatment).
For her part, the Mewata executive director, Dr Joyce Lyimo, called upon women in Ruvuma Region to turn up in big numbers at the end of this month for cervical and breast cancer tests and for heart disease, low and high blood pressure, TB and diabetics so that they could get the right treatment.