Posted on :Tuesday , 17th December 2019
Tanzania's healthcare sector is set to benefit from the fresh entry of 500 health experts who have successfully graduated from the Hubert Kairuki Memorial University (HKMU).
It is an important addition to the understaffed health sector, with the new professionals expected to bridge the health worker gap.
Speaking during the 17th graduation ceremony held in . . .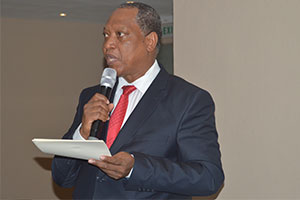 Posted on :Thursday , 21st November 2019
In the African Investment Forum, Tanzania has presented a 938bn/- pharmaceutical project before prospective investors.
Dr. Philip Mpango, the finance and planning minister led a government delegation to the conference met prospective investors, included OPEC Fund for International Development (OFID) and Korean Kolon Corporation for detailed deliberations on the first day of t. . .