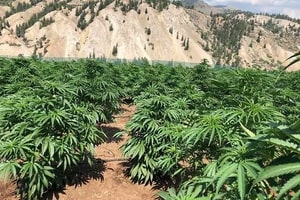 Posted on :Saturday , 19th February 2022
Honest Marijuana Company joins together with a new clinic network to establish an African hub for medical marijuana cultivation and distribution.
A marijuana corporation based in Colorado with worldwide ambitions plans to expand into Tanzania, with the intention of eventually breaking into the European market.
Honest Marijuana Company, based in Oak Creek and specialising in organic marijuana, is teaming with a new chain of Tanzanian medical clinics to establish an African basis for medical marijuana production and sales. Despite the fact that cannabis manufacturing is illegal in the East African country, the plant is nevertheless grown, according to the company Empower Africa.
If the Tanzanian government decides to relax its medicinal marijuana rules in the future, it will be part of a rising trend on the continent, with Lesotho, South Africa, and other countries allowing limited cannabis operations.
Tanzania's close proximity to European markets was also emphasised by him. In a telephone interview, Chistov continued, "Obviously, nobody is smuggling cannabis across the Atlantic."
The Tanzanian government backed the idea for Your Local Clinic LTD, Honest Marijuana's sibling company that will run the medical clinics, according to Elmira Hadzhykhanova, Your Local Clinic's director of business development. She noted that the corporation plans to open 25 clinics, covering 60% of the population.
"Backing for legal medicinal marijuana usage has been obtained for clinics in specified places within that group of clinics," she said in a statement. "Honest Marijuana will be on the front lines of working with doctors to make medical marijuana available to their patients," says the company.
Your Local Clinic "would be an excellent platform to bring distribution and availability of cannabis if Tanzania chooses to legalise," Chistov said.
According to Honest Marijuana, the African subcontinent provides ideal growth conditions for marijuana. The Steamboat Springs-based company creates a variety of strains, blunts, concentrates, edibles, and other cannabis-related items.