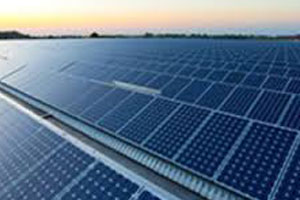 Posted on :Thursday , 27th July 2017
German solar equipment rental company Redavia GmbH has put on stream a 674-kW photovoltaic (PV) plant in Tanzania for gold producer Shanta Gold Ltd (LON:SHG).
The eight-container solar power facility is located at Shanta Gold's New Luika mine in southwestern Tanzania's Chunya district, Redavia said in a press statement on Wednesday. The gold producer, whose main activities are in Tanzania, in 2014 deployed a one-container solar plant at the site and later leased seven more containers from Redavia.
According to the German firm's estimates, Shanta Gold's PV installation is expected to generate more than one million kWh of electricity per year and mitigate around 660 tonnes of carbon dioxide (CO2) emissions.