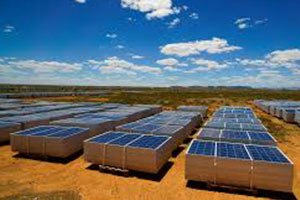 Posted on :Wednesday , 25th September 2019
A partnership of public and private investors got into an agreement to carry out the first round of equity funding for small and medium-sized (1-10 MW) clean energy plants, originally focusing on Africa.

Titled Empower Invest, the fund will commit to the know-how and equity to carry out solar PV, small hydro and hybrid plants.

It will uphold projects that are individually too small for traditional project financing. Once completed, Empower will raise green bonds to finance the portfolio of projects.

The funds will be invested in a pipeline of reserved projects prepared by the manager Empower New Energy, in Kenya, Rwanda, Ghana, Nigeria, Ethiopia and Tanzania, amongst others.

The discoverer behind Empower Invest, which is certified with the Financial Supervisory Authority in Norway as an Alternative Investment Fund (AIF), aims to raise $50 million.

The company positively closed the Series A funding, $8 million, which will grant the construction of the first projects starting this year.

"It is incredible that we now have succeeded to raise an equity fund that focuses on local solar PV, hybrid and hydro projects. This is the first fund of its kind, and most needed. "Said Terje Osmundsen, founder and CEO of Empower New Energy.