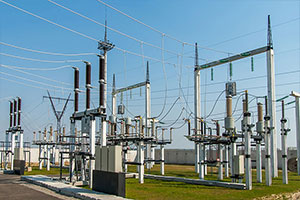 Posted on :Wednesday , 5th August 2020
Tanzania in the next 3 years will become the prominent power producer and supplier in the East African region following the fifth phase government bold move to implement the Julius Nyerere Hydropower project along Rufiji River in the Coast Region.

The mega flagship development power project which is financed 100 per cent by the government at a cost of TSh 6.55 trillion, commenced in June last year and is set for completion in the next two years.

The 2,115 megawatts power project will be the fourth biggest dam in Africa and ninth in the world. Africa's largest dam is Ethiopia's Renaissance, which is under construction, with 6,450 megawatts expected upon completion in 2022.

The Mambira Dam in Nigeria follows second with 3,050 megawatts ahead of Ethiopian Shaika Dam that produces 2,160MW.

The Aswan Dam in Egypt, with 2,100 megawatts comes fifth in the ranking, beating Raula Dam in Angola, which produces 2,066 megawatts.

The Energy Minister Dr. Medard Kalemani recently stated that the government has already paid TSh 1.19 trillion out of the total cost, which is 100 per cent of the amount stated in the contract for the initial period.

The Julius Nyerere Hydropower project is anticipated to transform the energy sector and guarantee the country with adequate energy necessary for speeding up development of other economic sectors particularly the industrialisation drive.