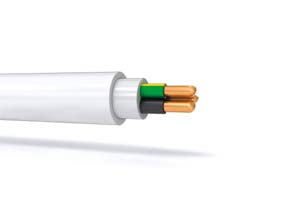 Posted on :Friday , 4th December 2020
"YUSUF KABUKCU NAK KABLO SAN. VE. TIC. LTD. STI" has signed up as an exhibitor at the most awaited event in Tanzania "6TH SOLAR", in order to explore and expand its magnificent foot holes in Africa market.
NAK KABLO is a new generated manufacturer and export company which has been manufacturing cables since 1975. They are single core cables, flexible cables, NYY, NYM, Flat Cables, Xlpe insulated cables, Armored cables, Halogyen free cables, low smoke flame retardant insulated cables and so many options for wiring and power electrical solutions.
They manufacture cables in a very Professional way with the help of experienced staff. That's why their prices are very competitive and delivery time is soluted according to your demand of duration.
For 5 years, SOLAR Africa has been chosen by global manufacturers and exporters as the correct platform to enter the market of the millennium Africa.
6TH SOLAR Africa is scheduled to be held from 24th - 26th March 2021.
The overwhelming response from the Solar Industry has encouraged Expogroup to launch Solar Africa Exhibition, to be held concurrently with P&E Africa.
The region offers tremendous opportunities to suppliers worldwide, having among the strongest solar resources in the world. In particular, the region offers excellent potential for concentrated solar power (CSP) and concentrated photovoltaic (CPV) systems.
Many African countries are currently exploring the use of solar and other renewables, using tenders (or PPAs) as the vehicle for expansion. As incentives in Europe decrease, project developers and investors are keenly interested in deploying solar technologies in Africa. Vast rural areas produce high demand for solar electrification.
Visit their website at: http://nakkablo.com/
News source: https://www.expogr.com/tanzania/powerenergy/