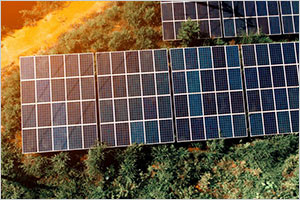 Posted on :Thursday , 7th October 2021
AN interesting development is emerging in Tanzania's power generation sector, with an increasing number of companies investing in renewable energy projects. Across the country are opportunities, plans and bidding options for greener energy, including hydropower, solar, geothermal, gas and wind power plants.
Tanzania has $8.32 billion worth of projects currently either in the planning and development stage or under construction. These include the government-owned Tanzania Geothermal Development Company's $821 million Lake Ngozi Geothermal Power Plant.
First used in Italy in 1904, geothermal energy is the heat emitting from the earth sub-surface contained in the rocks and fluids beneath the crust. This facility, located in the Mbeya region, will have an estimated capacity of 600MW and be established in two phases. The first brings on-stream around one-third of the plant's total capacity.
Ruzizi III Energy has a $700 million project in the bidding process, while the Arab Contractors - El Sewedy Electric Joint Venture is building the Rufiji Hydropower Dam. This $2.9 billion project currently accounts for 65% of the facility value in the country's power sector.
Essentially linked to the new power generation projects is the $595 million ZTK Regional Power Interconnector initiative currently in the bidding process. The project aims to make power trades possible between the Eastern and Southern African Power Pools and pave the way for a competitive regional power market.
The project kicked off in 2014 after Zambia, Tanzania, and Kenya signed an intergovernmental memorandum of understanding. Tanzania hosts the longest section of the line as it passes through Mbeya, Iringa, Dodoma, Singida, Shinyanga and Arusha before terminating at Namanga on the Kenyan border.