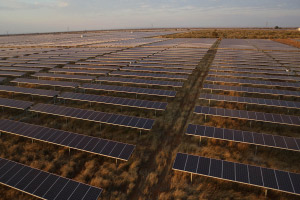 Posted on :Thursday , 17th August 2023
COMPACT Energies has urged Tanzanians to embrace solar energy solutions in homes, offices, and industries for an effective and reliable power supply on accelerating development of the country.
Speaking after being crowned 1st Runner -Up in Solar Energy Company of the Year at the Africa Company of the Year Awards (ACOYA) ceremony held at Mlimani City, Compact Energies Managing Director Mr Ephraim Kimati pointed out that the solar energy has numerous benefits it offers, including uninterrupted power supply without monthly usage charges.
He highlighted that despite the fact that the initial setup costs might be substantial, the subsequent usage spans over 20 to 30 years with no minimal additional expenses.
He said that his firm celebrates pioneering efforts in revolutionising alternative energy use, especially in rural areas.
Mr Kimati, however, urged Tanzanians to consider solar energy as a cost-saving and reliable option, highlighting the global trend toward alternative energy sources.
He underscored the need of shifting global focus toward sustainable energy solutions and the pivotal role that local enterprises play in driving Africa's energy transition, adding that many European and African countries, including those within the G7, are advocating for the use of renewable energy to drive rapid development, particularly in rural areas.
"Demand for alternative energy is on the rise globally, which is why many current innovations are centred on renewable energy," Mr Kimati stated.
He encouraged Tanzanians to support domestic companies to stimulate the country's economy and enhance its competitive position in the global market.
As a home-grown enterprise, Compact Energies has efficiently participated in various projects, including the East African Crude Oil Pipeline, where it successfully installed comprehensive solar energy systems in compensated households.
"We have received tremendous positive feedback from the individuals we have served, including those who were previously without electricity and those who switched to solar to mitigate power interruptions," Mr Kimati mentioned proudly.