BUILD TALK AFRICA 2019 is the official conference at Africa's prime International Building & Construction Trade Exhibition - BUILDEXPO AFRICA. Build Talk Africa aims to provide a platform for those industry players who have recognized that the construction industry is growing rapidly and requires the latest building materials, construction technologies, and project management in order to artistically and quickly evolve into the future and also accepting that many factors play a part in shaping the ebb and flow of the construction industry.
BUILD TALK AFRICA 2019 is East Africa's largest Conference dedicated to the Building & Construction in East Africa. The entire building & construction community gathers to share ideas and mutual passion, sparking a contagious buzz throughout the 2 day event which take place side by side with the 21st Buildexpo Africa 2019.
Objective
Hear about strategies to advance the capabilities of the building industry workforce and meet the growing demand for high-performance buildings in the face of worker shortages.

Appreciate the challenges and opportunities facing the building industry to achieve resilient, energy-efficient communities and cities.

Examine how an understanding of the cost-effectiveness of past mitigation efforts can set a pathway for community resilience in the public and private sectors.

Discover how various information tools, including the Construction Operations to Building information exchange, can improve collaboration and building performance.

Understand the importance of managing and securing facility information, from the design and use of standards to streamline information exchange to the security of building systems.
Speakers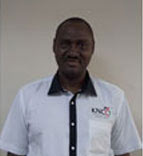 Mr. David Mugambi
Director of Business Development,

Konza Technopolis Development Authority (KoTDA)
Mr. Edward Tenga

Chairman, KNCCI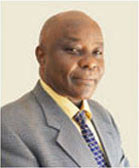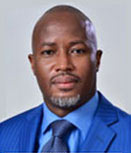 Arch. Nathan Kureba

Chairman, BORAQS
Mr. Wahome Hezron Gikanga

Managing Director, KEAMSCO

Mr. Charles N. KAHUTHU

CEO & Regional Coordinator and CEO
East African Chamber of Commerce, Industry and Agriculture (EACCIA)
MR. JONATHAN LODOMPUI

Director, Enablers & Macro Directorate,
Kenya Vision 2030 Delivery Secretariat (VDS).
Schedule at a Glance
INNOVATIONS
PRESENTATIONS
TRENDS
CASE STUDIES
DISCUSSIONS

Q & A
Program
Key Topics: Leading experts from inside and outside the industry will discuss the, industry trends, geopolitical - relating to politics and that are influenced by geographical factors and social and that will have the maximum impact on the built environment. What are the challenges and opportunities that will have a lifelong impact?
Topics:
Infrastructure and its future

Eco-materials for construction: sources, products and scientific challenges

Applications and feedback on eco-materials for construction

Opportunities and constraints for development of the sector of eco-materials for construction

Green Technology and its plus points
Build Talk's diverse group of delegates will include:
Architects and Engineers

Builders/Contractors

Developers

Financial Service Providers

Government Agencies

Interior Designers

Architects and Engineers

Manufacturers and Software Providers
During this conference you will be among like-minded individuals with common goals and objectives. You will be able to discuss with peers what has been implemented successfully, what roadblocks exist - and any new products or technologies utilized. Missing the conference means missing out on opportunities and getting left behind.