MEET DIGITAL CITY LTD AT 22ND BUILDEXPO KENYA 2019
Posted on :Thursday , 27th June 2019
Digital City Ltd are the sole distributors and supplier of popular brands like INGCO, SASSIN, SUPER POWER and WANGTONG CUMMINS bringing to the market a wide range of top quality products that include Hand Tools, Power Tools, Machinery (Electrical & Mechanical items), Generators, Construction Machinery, Hydraulic and Pneumatic Machinery, Electrical Control Systems, CCTV Solutions, Safety Equipment, Locks and Hardware, Lifting and Pressing Equipment, Welding Machines and Tools, Measuring and Survey Equipment, Woodworking Machinery, Air Compressors and Air Tools.
. . .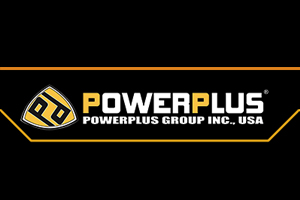 SHANEEBAL LTD TO EXHIBIT AT 22ND BUILDEXPO KENYA 2019
Posted on :Tuesday , 25th June 2019
Shaneebal Ltd. Kenya are POWERPLUS Group Inc., USA, a manufacturer and supplier of heavy equipment. POWERPLUS is a world leader in the heavy machinery industry, delivering quality and cost-effective solutions offering a comprehensive range of products and services, including heavy equipment and machinery, plants, trucks and other vehicles as well as spare parts.
. . .