INCOMAC S.R.L., ITALY SIGNS UP FOR THE 24TH BUILDEXPO KENYA 2023
Posted on :Friday , 17th March 2023
Incomac is your partner for drying, steaming and heat-treating wood. Incomac produces conventional and condensation drying kilns, high temperature kilns and steaming chambers, kilns to dry and heat-treat pallets, pre-drying kilns and kilns for other industrial treatments. After-sales service, customer support, spare parts, regeneration of old systems.
. . .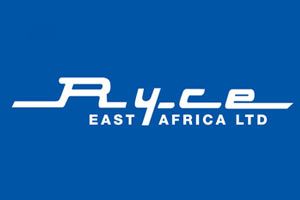 VISIT RYCE EAST AFRICA LTD AGAIN AT THE 24TH BUILDEXPO KENYA 2023
Posted on :Thursday , 16th March 2023
Ryce East Africa Ltd is a pioneer member of the Sameer Group. RYCE is proud to be the local partner for global brands such as KOHLER and ELGI. RYCE is also the main dealer for ISUZU EA. They are top class provider of Automobile, alternative power and Motor Vehicles leasing solutions in East Africa.
. . .