Posted on :Monday , 23rd August 2021
Kenya has constructed a new sanitation system in Narok Town, using improved technology that is anticipated to endure more than a century without regular repairs and breakages.
The county administration, in collaboration with a local firm Megapipes, announced the installation and stated that the system will service the town, which had no sanitation infrastructure until late 20. . .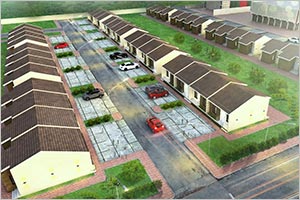 Posted on :Wednesday , 4th August 2021
The United Kingdom (UK) is set to develop 10,000 green affordable houses in Kenya. This follows a US $48M commitment made by the UK Climate Investments (UKCI) and FSD Africa Investments (FSDAi) towards a Kenyan green affordable housing venture.
Managing Director of UKCI, Richard Abel said the investment is an inspiring opportunity to simulate how sustainable building structures can help c. . .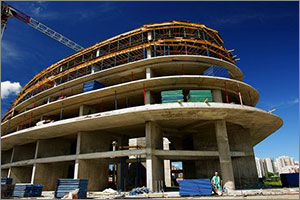 Posted on :Monday , 26th July 2021
Nairobi - Kenya's construction sector is expected to recover this year on the back of the government's continued implementation of investor-friendly reforms as well as large-scale infrastructure projects aimed at boosting regional integration and economic diversification.
This is according to a report by Deloitte which reveals that the sector's growth is expected to revamp to a growth of . . .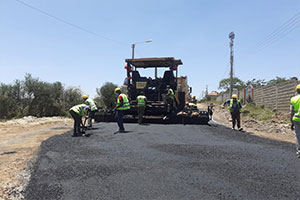 Posted on :Thursday , 22nd July 2021
James Macharia, Transport Cabinet Secretary has assured that the government will complete the construction of 408 kilometres of tarmac roads in Nairobi's informal and thickly population settlements by December 2021.

Macharia who spoke after reviewing the construction of the new tarmac roads in Nairobi's informal slums said the project is now 40% complete with 104 kilometres fully tarmack. . .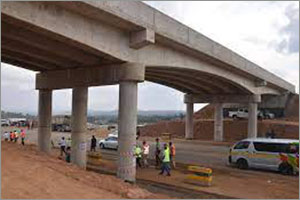 Posted on :Tuesday , 22nd June 2021
Expansion works on the US $2bn Rironi-Mau Summit highway in Kenya is set to begin in September this year. This is according to Transport Cabinet Secretary James Macharia.
"We are set for expansion of the Rironi-Maai Mahiu-Naivasha highway this September. It will improve connectivity between Central and Eastern Kenya and the Rift Valley and Western Kenya regions, a. . .
Please Select an Option
Exhibiting

Visiting

Information