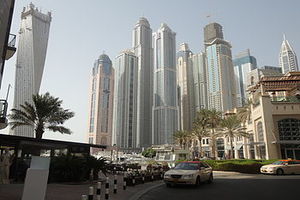 Posted on :Monday , 4th February 2019
Kenya has disclosed it's plans to construct 2,720 high-rise apartment units in Nairobi's Ngara estate in a development project that will gift the Kenyan capital its tallest homes beating 22-storey Le'mac Towers, Nairobi's residential tower. The project is in alignment with the government's affordable housing agenda.

Chinese billionaire Zeyun Yang said, "This iconic project is bound to change the Nairobi skyline as it will be the first project of its magnitude in East and Central Africa; that will give its residence access to the beautiful panoramic views of Nairobi."

The River Estate project
The high-rise residential project dubbed the "River Estate" will be constructed by Edermann Properties owned by Chinese billionaire Zeyun Yang. It will comprise of eight apartment blocks each 34 floors high, with 340 homes per block.

The development will have a capacity to house 2720 families, creating local demand for other amenities. It will consist of 3 types of houses including 1-bedroom apartments, 2-bedroom apartments and 3-bedroom apartments.

The developers have invited prospective buyers to book their units whose prices range between US $60000 for a one-bedroom unit and US $84000 for a two-bedroom house. "Booking fee is US $2,976 per unit which is non- refundable; deposit 10%, and balance 90% on completion," said Edermann Properties.

The project is set for completion in 2021. Additionally, Edermann Properties has guaranteed to put up a bridge from the estate to Grogan road across Nairobi River to ease movement of people into and out of the 2.3-hectare gated community.

The proposed project will significantly bring about positive impacts in the area during its construction and operation phases. It will help in creation of employment opportunities, optimal use of land, incorporation of collective waste management practices, increase in revenue to the proponent, national and the county governments among others.

About Edermann Properties
Edermann Properties has been operating in Kenya since 2003, and has built about 4,000 homes and warehouses in Nairobi and Mombasa including; Seefar Apartments on Mbagathi Way, Great Wall Apartments on Mombasa Road, Metro Fair View Towers Pangani and Windsor View Apartments among others.