Posted on :Tuesday , 11th May 2021
Budget estimates tabled in Parliament show that Sh8 billion has been allocated for the affordable units in the year starting July.
Treasury has doubled the allocation for construction of affordable houses as the State races against time to deliver the low-cost units in President Uhuru Kenyatta's last year in office.
Budget estimates table. . .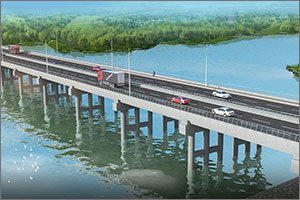 Posted on :Wednesday , 28th April 2021
The Kenya National Highways Authority (Kenha) has begun construction of the US $42.1m new Makupa bridge in Mombasa. The 457m long bridge will replace the historic Makupa causeway that links Mombasa Island to the mainland.
Kenha awarded China Communications Construction Company (CCCC) the contract for the construction of the two four-lane parallel bridges in November last year. . .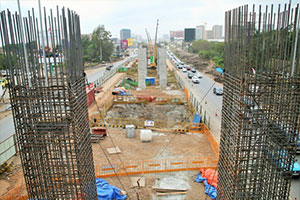 Posted on :Wednesday , 21st April 2021
Kenya National Highway Authority (KeNHA) have signed a major deal of 17.9 billion shillings (about 166 million U.S. dollars) with a Chinese Construction firm. The partnership is to construct a 453-km road that is part of the Lamu Port-South Sudan-Ethiopia Transport (LAPSSET) corridor project.

The road construction encompasses of 257-km Lamu-Ijara-Garissa section which is part of the LAPS. . .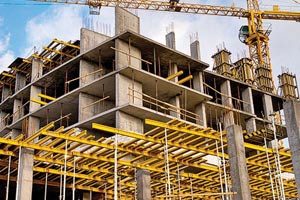 Posted on :Tuesday , 23rd March 2021
Kenya's construction industry is currently booming. The Kenyan government has invested heavily in the construction sector in order to upgrade infrastructure such as road networks while also providing new residences for locals (who are supported by banks in obtaining loans to buy apartments/cars).
The real estate and construction industries, according to the Kenya National Bur. . .
Please Select an Option
Exhibiting

Visiting

Information