Posted on :Tuesday , 27th December 2022

The move is probably going to help the Sh190 billion project get extra money.
The Sh190 billion Nairobi-Mau Summit Highway has received a financing commitment from the International Finance Corporation (IFC), a division of the World Bank, in the amount of Sh40 billion (USD 320 million).
The international financier is anticipated to approve the release o. . .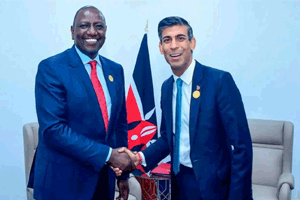 Posted on :Monday , 21st November 2022
The UK government has agreed to invest US$4 billion (KES 500 billion) in Kenya to support the country's efforts to combat climate change.

The UK Prime Minister Rishi Sunak met with Kenyan President William Ruto at COP27, agreeing a five-year investment deal that will see climate finance flow into the African country.

These new, clean and green investments will become flagship proj. . .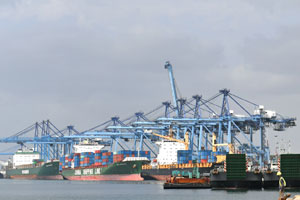 Posted on :Wednesday , 26th October 2022

The East African regional economies' growth will be sped up by the Japanese International Cooperation Agency's (JICA) commitment to continue helping the Kenya Ports Authority (KPA) upgrade port facilities.
JICA has been a staunch ally of KPA and provided funding for the development of the second container terminal at the Port of Mombasa, which cost Sh32 billion.