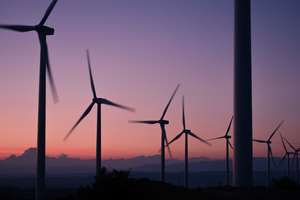 Posted on :Tuesday , 17th October 2017
The newest edition of the ARF will this time provide a platform for discussions on a wide range of topics in global renewable energy development. Other major issues to be discussed will include climate resilience strategies, sustainable development and the goal of attaining the objectives of COP22.
ARF this year will bring together government ministers, global investors, and heads of African utilities to discuss the development of renewable energy projects in Africa.
The first edition of ARF took place in the city of Marrakesh in November 2016. While the last edition was endorsed by ONEE and organized by the Ministry of Energy of Morocco.
The goal of the 2017 Forum will be to establish the forum as the premier Pan-African meeting.
The focus this year will be on exploring a more practical approach and solutions to the problems posed by climate change, while clean project financing and innovative community-owned projects will also be discussed.
Another similar event named 'Gas Options – North and West Africa Meeting' will hold discussions on gas to power projects in North and West Africa.
This meeting will bring together the public sector and energy decision-makers to contribute to their mutual goal of 'gas to power'.
The Regional manager of EnergyNet, Valeria Aruffo was quoted saying "The forums will hone in on investment opportunities in the Nigeria–Morocco Gas Pipeline, as well as bringing together key stakeholders to drive forward renewable energy projects on the continent in light of the COP22 outcomes last year."