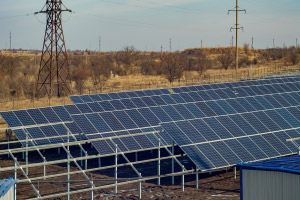 Posted on :Tuesday , 19th July 2022
Ofgen welcomes a new investor. It is CFAO Kenya, the subsidiary of the Corporation for Africa and Overseas (CFAO) group, based in Sevres, France. It is a long-standing partnership that is being strengthened as Ofgen has installed rooftop solar power plants to supply 6 CFAO group offices, 4 in Kenya and 2 in Uganda. CFAO did not specify the value of its investment.
But it will allow Ofgen to expand its services by providing solar power to other commercial and industrial (C&I) customers in Kenya. "CFAO's investment meets Ofgen's short- and long-term objectives of supporting sustainable development by providing efficient and innovative renewable energy solutions. To this end, Ofgen intends to use CFAO Group's large footprint on the African continent to expand into other markets," says Jibril Omar, Ofgen's founder and CEO.
The solar power provider has operations in Uganda, Kenya, Rwanda, and South Sudan, and claims a portfolio of 24 plants totalling 6.2 MW and 9.3 MWh of battery storage capacity. Ofgen is now targeting the Southern African market, where companies want to move away from fossil fuels, which is why they are expensive in the current context.
And to implement this expansion policy, the company founded in 2014 will be able to rely on other development partners, including the United Nations Environment Program (UNEP). As part of its Clean Captive Installations for Industrial Clients in Sub-Sahara Africa (CCISA) program, the organization awarded a grant to Ofgen a few months ago. This funding will be used to set up a special purpose vehicle (SPV) to raise local currency (Kenyan shilling) for the construction of solar power plants for C&I clients. The expected cumulative capacity of these projects is 14 MWp.