GUANGDONG XINDUN POWER TECHNOLOGY CO., LTD. TO EXPLORE AFRICA AT 7TH SOLAR KENYA 2022
Posted on :Monday , 2nd May 2022
Guangdong Xindun Power Technology Co., Ltd. is a comprehensive top manufacturer specializing in the designing, producing and sales of products in the field of power supply. DC to AC pure sine wave inverter, solar hybrid inverter, mini solar DC system, UPS uninterrupted power supply, solar power system which including solar charge controller, battery, PV panel are the main products. Visit them at stand 182.
. . .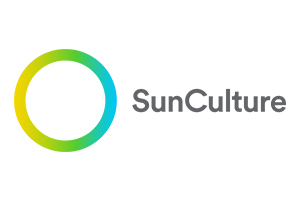 SUNCULTURE KENYA TO EXHIBIT AT 7TH SOLAR KENYA 2022
Posted on :Thursday , 28th April 2022
At SunCulture, they strive to solve the biggest daily challenges of smallholder farmers. SunCulture can redefine your relationship with the sun. Save money and take control of your power costs today! SunCulture has very simple steps to having you started with solar and experience the Power of the Sun today! Visit them.
. . .