MEET EQUINOX EAST AFRICA ENERGY LTD EXHIBITING AT 06TH SOLAR KENYA 2019
Posted on :Wednesday , 24th July 2019
EQUINOX EAST AFRICA ENERGY LTD Manufacturers water pupms, solar water pumping solutions, offgrid inverters, solar panels, high voltage chargers.
. . .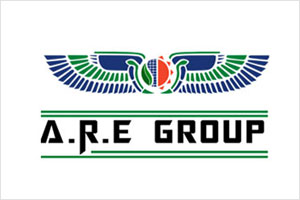 A.R.E. GROUP LOOKS TOWARDS THE 06TH SOLAR KENYA 2019 TO RAMP UP ITS OVERSEAS BUSINESS PURSUITS
Posted on :Wednesday , 24th July 2019
A.R.E Group Created A Complete Solar Manufacturing Complex Capable Of Producing High Efficiency Solar Products & Components , Maximizing The Potential And Capabilities Of Renewable Energy Solutions In Egypt.
. . .