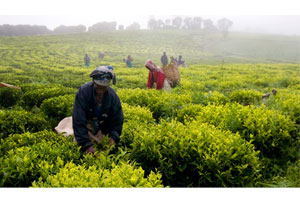 Posted on :Thursday , 27th July 2017
A South African trade delegation will next week embark on an "outward selling and investment" mission to Kenya and Tanzania aimed at increasing trade and investment opportunities between the country and the two East African states, Trade and Industry Minister Rob Davies has said.Some 27 local companies in the agro-processing, automotive, infrastructure, built environment, mining and capital equipment, chemicals, plastics and cosmetics sectors will be part of the four-day mission starting from 26 June, Davies said on Monday.
Davies said the mission, in addition, would strengthen the already existing cordial relations between Pretoria and both Nairobi and Dodoma.
"Furthermore, the missions will honour commitments made by President Jacob Zuma during his state visits to Kenya in October last year, and to Tanzania last month to strengthen relations and explore investment and trade opportunities in two countries," the minister said.
The minister added that the investment mission was also in line with his ministry's strategic outcome-oriented goal of building mutually beneficial regional and global relations to advance South Africa's trade, industrial policy and economic development objectives.
Of the 27 companies that will partake in the investment mission, 20 have received assistance from the ministry of industry and trade through its Export Marketing and Investment Assistance (EMIA) scheme. The other seven companies are self-funding the trip to Kenya and Tanzania.
One of the objectives of the scheme is to increase export market access for South African products and services. The programme for the mission will include business seminars, site visits, mini exhibitions, and business-to-business meetings.