Posted on :Thursday , 21st June 2018
The chairman and managing director of Volkswagen Group South Africa (VWSA) , Thomas Schaefer says "I'm trying to create something pan-African". Having assembly started operations in Kenya in 2016 and now 2018 in Rwanda. It's not just the engine, VWSA also produces the flourshing compact car, the Volkswagen Polo. The organization has recently invested $20m in Rwanda r. . .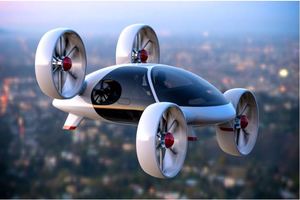 Posted on :Friday , 9th March 2018
The McFly.aero blockchain project is starting the set up of transportation for air taxis service in 23 cities in 13 countries. Nairobi has been recognized as one of the launch cities for this ambitious flying cars project.
This is going to be a 2 part business project, the first part being a technological consortium of 12 companies that are currently developing the fundamentals . . .