Posted on :Friday , 4th December 2020
In the Zanzibar archipelago of Tanzania, beyond pristine beaches and azure blue seas, there is the tale of tens of thousands of people who have been struggling with access to affordable electricity for years, with an estimated 50 percent of the population shut out of the national grid.

As a result, families have had to struggle with costly and unhealthy energy sources, including kerosene. . .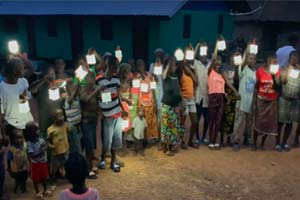 Posted on :Friday , 4th December 2020
The joint start-up of South Korea and US-based YOLK initiated a crowdfunding campaign to fund thousands of solar charging stations in schools across Tanzania. As Springwise notes, a campaign aimed at helping children from low-income families have access to clean energy and education in the African region.

The idea is to sell portable batteries and light as much as possible. Solar Milk ca. . .