Posted on :Thursday , 21st November 2019
In the African Investment Forum, Tanzania has presented a 938bn/- pharmaceutical project before prospective investors.
Dr. Philip Mpango, the finance and planning minister led a government delegation to the conference met prospective investors, included OPEC Fund for International Development (OFID) and Korean Kolon Corporation for detailed deliberations on the first day of t. . .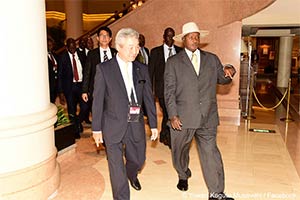 Posted on :Monday , 16th September 2019
Uganda's President Yoweri Museveni told the Japanese investors, "we have made our own hybrid solar powered car and bus. We can make partnerships with you to make solar powered batteries."
President Yoweri Museveni has called on Japanese investors to exploit Ugandas's advantageous investment opportunities and partner with government to promote trade and dev. . .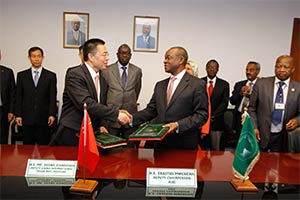 Posted on :Friday , 13th September 2019
African experts and policymakers have praised China's continous support to African institutions in the public health sector, with particular praise to its contribution towards the institutional and technical development of the much-needed African Centers for Disease Control and Prevention (Africa CDC).
The blossoming China-Africa public health cooperation marked a r. . .
Posted on :Monday , 2nd September 2019
Saitoti Torome, principal secretary of the State Department for Planning, said the government pledged to bridge skills and technological hiccups that have undermined provision of quality healthcare services.
Officials said that Kenya will grow budgetary allocation towards training of healthcare workers and accession of technologies in order to improve response to a . . .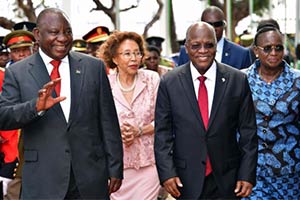 Posted on :Tuesday , 27th August 2019
Cyril Ramaphosa and John Pombe Magufuli met in Tanzania for bilateral talks ahead of the 39th Ordinary Summit of the Southern African Development Community (SADC) held in the capital Dar es Salaam.
According to a statement issued by the South African Presidency, the two leaders agreed to work together to make sure economic growth and advance peace and stability in t. . .
Please Select an Option
Exhibiting

Visiting

Information