Posted on :Friday , 4th January 2019
Tanzania is considered to be one of the world's developing countries which is making tangible progress towards acheiving the Universal Health Coverage (UHC) by 2030 as the health docket is considered to be one of the sectors in Tanzanian economy that have shown huge potential and have also shown considerable progress in 2018.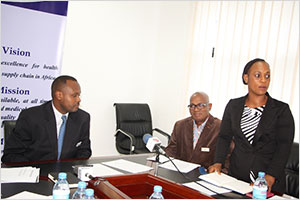 Posted on :Friday , 21st December 2018
MSD, the Medical Stores Department have collaborated with Aga Khan Health Services (AKHS) by signing an Memorandum of Understanding (MoU) which aims at strengthening the pharmaceutical supply systems.
The Director General of MSD, Mr. Lauren Bwanakunu said, "the MoU would bring the positive change in strengthening the medical supply chain in the country's health facil. . .