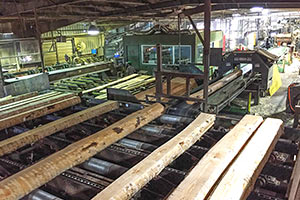 Posted on :Thursday , 24th June 2021
Sawmilling and wood planing, veneer sheets and wood-based panels, builders' woodwork and joinery, wooden containers, various wood goods, and furniture are all part of the wood and furniture sector in Tanzania.
The manufacture of wood and furniture is one of Tanzania's oldest businesses, with the first sawmills opening in the late 1950s and early 1960s. Furniture firms were nationalised in the 1960s and then restored to the private sector during the 1990s privatisation movement. Liberalization made it easier for furniture importers to enter the nation. The line between local producers and imports has blurred in recent years, with some importers starting to manufacture locally and some sawmills importing furniture to supplement what they create.
Today, the primary product categories of this market include wood and metal household and office furniture; garden furniture produced from tropical hardwoods; and handcrafted, general furniture created from tropical hardwoods.
Plantations and other woodlots offer logs to wood processors and dealers, who may sell raw logs on the domestic market or export them. Logging activities are conducted on a limited scale and with improved technologies, resulting in high harvesting default rates. The wood industry and furniture sector consumes a minimal quantity of processed domestic wood. While the majority of wood consumption is committed to home fuel wood usage, the building industry leads industrial consumption of processed wood.
Wood processors that deliver timber to the building industry and wood and furniture manufacturing businesses are, for the most part, small business owners who use mobile sawmills with minimal recovery rates and require lower timber. Mobile millers are now the only players capable of processing wood successfully on dispersed and tiny woodlots, making them an important outlet for small tree producers. The best quality and limited availability of indigenous timber, which contributes to Tanzania's status as a developing economy of semi-processed wood, is identified as a vital obstacle for the future growth of the wood and furniture sector.