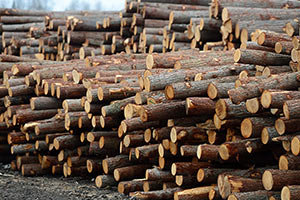 Posted on :Friday , 24th September 2021
The colonial past of Sub-Saharan Africa has impacted the growth, development, and ownership structure of its forest and wood products business, particularly the wood processing sector.
The placement of wood processing plants corresponds to the availability of raw materials. As a result, the vast majority of current processing plants are in West and Central Africa. Kenya looks to be the leading producer of processed wood in East Africa. South Africa is the most important processor in Southern Africa due to its large industrial plantations.
Most Sub-Saharan African nations' forest and wood products sectors are dominated by harvesting and primary processing, with little or no manufacturing or further processing. The current scenario in Sub-Saharan Africa, on the other hand, may give chances for future growth of the forest and wood products business. If this is to be accomplished, a positive combination of a number of significant and interconnected elements will be required.
Southern and West Africa are the primary producers and consumers of sawn wood, reflecting variations in processing capacity and purchasing power, among other things. East Africa's output and consumption is directly proportional to the region's productivity. Consumption in Southern Africa exceeds output, but consumption in Central and West Africa is considerably lower, resulting in a surplus for export. Supply and demand variables impact sawn wood production in all sub-regions. However, the informal sector, which is dominated by pitsawing (especially in East and Southern Africa), contributes significantly to domestic output and consumption.
One advantage that sub-Saharan tropical woods have over timbers from other tropical wood producing regions is the constancy of their light colours. Sub-Saharan Africa may be able to establish a sustainable processing industry centred on the production of secondary processed products such as garden furniture and parts, flooring, dowels, profiled wood, doors, and other builders' joinery products by capitalising on its other competitive advantage of low labour costs. These are items for which the region already has extensive expertise in manufacturing, both for internal consumption and export.
Sub-Saharan Africa may be able to develop niche markets concentrating on discriminating consumers ready to pay premium prices if they focus on these items and produce them to high international quality standards. These consumers, however, are likely to be located in environmentally sensitive consumer markets, and as a result, they will want confirmation that the goods were derived from well-managed forests. Giving immediate attention to the sustainable management of its natural forests is consequently critical for the long-term survival of Sub-Saharan Africa's processing industries.