Posted on :Saturday , 2nd December 2017
According to a business executive, Arjun Bhachu, who works with Wood Products, one of the oldest companies dealing in wood in Kenya says it evokes elegance and texture in any room. "Just like art, wood helps restore the natural state in a room".
The overlooked timber is making a comeback in kitchens, floors, walls and staircases.
. . .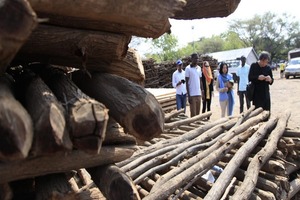 Posted on :Friday , 11th August 2017
Shigeru said he got involved after hearing about the immense challenges facing humanitarian agencies in providing shelter to tens of thousands of refugees arriving in the area from countries such as South Sudan.
The architect visited the Kalobeyei settlement and met with refugees and the local community and looked at the existing structures housing thousands o. . .