MEET TOM-TOM DISTRIBUTORS INTERNATIONAL LTD AT 7TH AFRIWOOD KENYA 2022
Posted on :Thursday , 9th September 2021
TOM TOM are the TRUSTED DISTRIBUTORS in AFRICA for ECHO Incorporated products owned by The Yamabiko Corporation, Japan. ECHO Incorporated has been a worldwide leader in the development and manufacture of professional-grade, hand-held outdoor power equipment for both the commercial and homeowner markets. For over 60 years, ECHO have been designing and building high performance, commercial quality products. From humble beginnings in Japan with a simple hand-held crop duster, the company has grown to become a technological leader and well-respected global brand.
. . .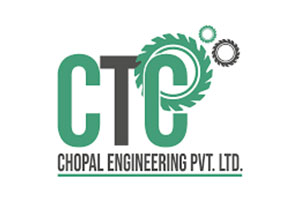 CHOPAL ENGINEERING PVT LTD WILL BE EXHIBITING AT 7TH AFRIWOOD KENYA 2022
Posted on :Thursday , 9th September 2021
Established in 1992, Chopal Timber Company (CTC) has emerged as a leading name in veneer solutions with high-tech machinery for manufacturing units in Plywood and Wood Industry. Association with Sagar Plywood has served the company well not just in terms of experience and expertise but also in understanding the market and giving customer satisfaction the requisite importance.
. . .