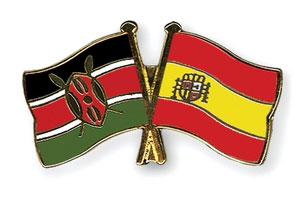 Posted on :Tuesday , 19th September 2017
The Kenyan Government has asked Spain to nominate a new contractor to undertake the completion of the Lake Turkana Wind transmission project, which has been stalling ever since the termination of the previous contractor due to their struggle with debt.
Secretary of Energy, Charles Keter explained that the power line is funded by the Spanish government, prompting Nairobi to request the Spanish to handle the issue themselves and hire a new contractor on their own accord.
The 428 kilometer high voltage line was initially managed by Isolux, a Spanish contractor, but in July, Isolux filed for bankruptcy in Spain, causing a huge complication. "We have asked Spain for a shortlist of competent companies. The project has to be under a Spanish contractor. This is because the credit is from the Spanish government," Mr Keter said in an interview.
The Loiyangalani-Suswa power line is set to cost up to the tune of $15.7 billion. The power line will harness electricity from the 300MW Lake Turkana Wind Power Farm, known today as Africa's largest wind farm. The completion of the project is now a priority task for the government, as they hope to avoid paying a $7 million monthly fine that comes with the failure to complete the transmission line in the decided time frame.
Madrid-based Isolux were to complete the project by the end of 2013, but only managed to finish 70% of the project, before the Kenyan government's hand was forced to pull the plug on the deal due to the mounting issues with Isolux. Isolux also missed a revised date of completion, which was set as October 2016, which turned out to be the final straw for the Kenyans.