CLEON POWERTECH SOLUTION TO SHOWCASE THEIR PRODUCTS AT 9TH POWER & ENERGY KENYA 2022
Posted on :Thursday , 12th May 2022
Cleon is a brand flagship of an ISO 9001 certified company located in Mathura, Uttar Pradesh. Cleon batteries are produced in the state of the art manufacturing plant with the latest machinery and technology, comprising of a Fully Automatic Pasting Machine, Hygro Curing Chambers, Pressure Die Casting Machine, Fully Automatic Grid Casting Machine from DSC, Separator Enveloping Machine, Tubular Plate Filling Vibrator, Complete Battery Assembly Line, Ador made Battery Chargers and many more such top of the line machines, which are run under the guidance of trained professionals having experience of more than 2 and a half decades in the battery industry. Visit them at stand I30 & I31.
. . .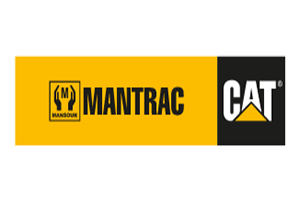 MANTRAC KENYA LIMITED PARTICIPATING AT 9TH POWER & ENERGY KENYA 2022
Posted on :Thursday , 12th May 2022
MANTRAC KENYA LIMITED has delivered industry-leading power and equipment solutions, backed by unrivalled support services. The comprehensive inventory includes rentals, used machines, used power systems, parts and attachments with a high in-territory availability, ensuring ready access for operations across industries and applications. Visit them at stand 164A.
. . .
INFINITE ENVIRONMENTAL SOLUTIONS LLP TO EXPLORE BUSINESS OPPORTUNITIES AT 9TH POWER & ENERGY KENYA 2022
Posted on :Tuesday , 10th May 2022
Infinite Environmental Solutions LLP is an international "Environment & Sustainability Consulting Company", with offices in India, UK, Canada, Turkey & Kenya. With the in-depth experience, they are supporting private and public sector organizations by imparting tailor-made solutions to achieve Climate Change and Sustainability objectives.
. . .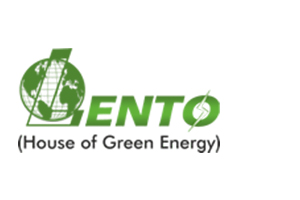 LENTO INDUSTRIES PVT LTD TO VENTURE AFRICA AT 9TH POWER & ENERGY KENYA 2022
Posted on :Friday , 6th May 2022
Lento Industries Pvt Ltd is driven by research and development but with a difference. At Lento the focus is on harnessing power of R&D to develop innovative, future-proof products that are aligned with markets and requirements of end users. Today Lento has come a long way from its modest beginnings and our R&D powers manufacturing of advance technologies base product that includes Inverters, Online UPS & static UPS, Automatic Lift Backup System, (ALBS), Solar Power Equipment's, LED lights and BLDC motor application-based products.
. . .
Please Select an Option
Exhibiting

Conference

Visiting

Information