MEET MOHAMED SALEM SALEH AL OJAIMI A FACTORY FOR INDUSTRY AT 8TH POWER & ENERGY KENYA 2019
Posted on :Tuesday , 23rd July 2019
Mohamed AL-ojaimi contracting was established in 1976 which serves the electric power transmission and distribution industry in the utility and site development project sector and civil turnkey projects. the company undertakes lumpsum EPC Projects involving Engineering, Procurement and Construction of Power Transmission and Distribution, Industrial Electro Mechanical Work, Telecommunication and Site Development Projects.
. . .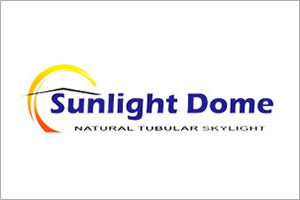 SUNLIGHT DOME TUBULAR SKYLIGHTS TO SHOWCASE THEIR PRODUCTS AT 8TH POWER & ENERGY KENYA 2019
Posted on :Tuesday , 23rd July 2019
Sunlight Dome Tubular Skylights Signed Up as Exhibitors at 8th Power & Energy Kenya 2019.AOES Offers Sunlight Dome Tubular Skylights. A Green Building Product From The United Kingdom. One Of The Best Ways Of Reducing Energy Consumption Is By Using This System. Getting Light Without Electricity.
. . .