Posted on :Friday , 27th April 2018
NTPC the top power company of India with a commissioned capacity of 53,651 MW plans to become a 130 GW company by 2032. It feeds a fourth of India's electricity needs or as they say "NTPC lights up every fourth bulb in the country".
Having operations that match global standards, has led to it being known as one of the most efficient power companies in In. . .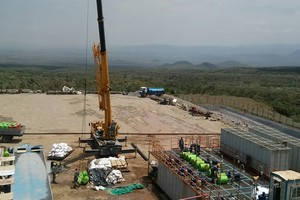 Posted on :Thursday , 1st February 2018
African Geothermal International Limited (AGIL) is said to be planning to start drilling for its Longonot geothermal project this June.
The company is linked to the Chairman of Kenya's National Bank, Mohamed Hassan, who is the co-director of AGIL.
This announcement comes after a delay of about 5 years. Dril. . .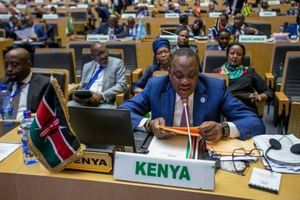 Posted on :Thursday , 1st February 2018
The President, Uhuru Kenyatta said Africa has a huge potential for green energy generation and transmission that the private sector should take advantage of for good returns while at the same time boosting people's access to energy.
President Kenyatta was speaking in Addis Ababa during a roundtable meeting as he wrapped up his official visit to Ethiopia that s. . .
Please Select an Option
Exhibiting

Visiting

Information