Posted on :Thursday , 25th July 2019
Trade and Development Bank (TDB), a bank located in Bujumbura, Burundi, aims to invest in renewable energy projects in East Africa. The bank already has a focus on geothermal energy in countries such as Kenya and Ethiopia.
Several self-reliant power producers (IPPs) are currently in discussions with the Trade and Development Bank (TDB), a commercial bank possessed by the Member States. . .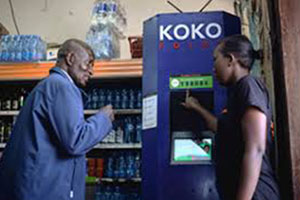 Posted on :Wednesday , 24th July 2019
KOKO, a Venture-backed technology company Networks has launched its first network of 700 'KOKOpoints' inside neighbourhood shops across Nairobi
The urban cooking fuel market is estimated more than US$20bn in Africa and remains dominated by dirty cooking fuels such as charcoal, which is produced through deforestation and causes millions of early deaths through indoor air po. . .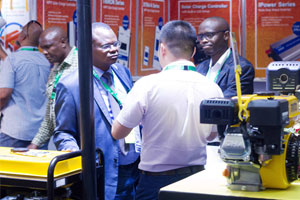 Posted on :Tuesday , 23rd July 2019
POWER & ENERGY AFRICA is back with the latest edition from the 25th – 27th of July 2019 at the Kenyatta International Convention Centre, Nairobi in Kenya. Co-located with the 8th edition of this event is also the 6th SOLAR and the 8th OIL & GAS Kenya, catering to greater number of audience from a wide industry base that is relative to the energy sector. The much awaited event will. . .
Please Select an Option
Exhibiting

Visiting

Information