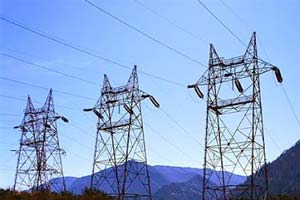 Posted on :Wednesday , 30th December 2020
Kenya's electricity demand has increased to 1,944 MW compared to 1,804 MW attained in February 2020 before the COVID-19 pandemic, according to Kenya Electricity Generating Company.
We reported earlier this year, that there was a drop in demand in the month of April, and it was confirmed there was an actual drop in demand between April and June of this year, due to the pandemic measures taken by the Kenya government, said Rebecca Miano, CEO of the Kenya Electricity Generating Company (KenGen).
"The demand for power will keep on increasing and therefore we will continue with the implementation of the projects that were in the pipeline," Rebecca Miano said.
Kenya Electricity Generating Company currently accounts for 72% of all electricity produced in the country with 80% coming from renewable sources of energy.
Rebecca Miano said that Kenya is prioritizing use of green energy sources in order to promote environmental sustainability as well as adapt to and mitigate against the effects of climate changes.
The Kenya Electricity Generating Company's senior official observed that Kenya currently produces 865 MW of geothermal power making it a top 10 producer of power from the renewable energy source.
The state electricity generator, which is 70% owned by the government also produces about 818 MW of power from hydroelectricity sources, Rebecca Miano said.