Posted on :Saturday , 2nd December 2017
New designs of electronic protection and control relays as well as cable-theft detection, in diverse industries, including ventilation and cooling applications in mining and quarrying have been introduced by Mining system solutions supplier Becker Mining South Africa's Proloc and ProBeck. The relays can also be used in the electrification, municipal, water and wastewater, chemicals,. . .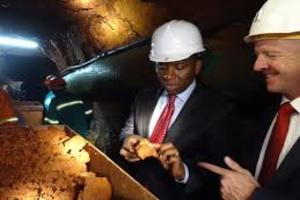 Posted on :Friday , 23rd February 2018
World Bank ranked Kenya among the top 3 most improved economy in terms of ease of doing business in 2016, however in the same year according to Fraser Institute global survey report the country also improved 16 places in terms of being a global mining destination
"Kenya is the gateway connecting east and central Africa, we offer cost effective and r. . .