Posted on :Wednesday , 22nd June 2022
Kenya-based CrossBoundary Energy Access (CBEA), a mini-grid infrastructure investor, has raised US$25 million from ARCH Emerging Markets Partners Limited, Bank of America and Microsoft Climate Innovation Fund to back renewable energy projects across the continent.
In this round, ARCH made a US$10 million equity investment as Microsoft and Bank of America injected US$15 millio. . .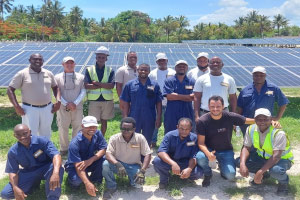 Posted on :Friday , 20th May 2022
The Mango Tree Beach Hotel Group is now powering 3 of its properties with solar energy in Zanzibar. The 3 solar systems, with a combined capacity of 1 MWp, were installed by the French group CMR.
Mango Tree Beach is banking on solar power to reduce the environmental impact of its properties in the Zanzibar archipelago in Tanzania. The hotel group has just installed solar PV s. . .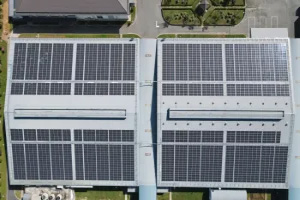 Posted on :Friday , 22nd April 2022
The recently commissioned plant on the roof of United Aryan's textile factory in Kenya is equipped with 3,334 solar panels. The plant, which has a capacity of 1.8 MW, was built (EPC) by Premier Solar Solutions. The Kenyan subsidiary of Starsight Premier Energy Group carried out the project on behalf of Solarise Africa, a provider of solar energy to commercial and industrial (. . .