Posted on :Thursday , 27th July 2017
Tucked away in a bungalow off Ngong Road in Nairobi, just behind Uchumi Supermarket, is Niche Décor Furniture, which boasts a collection of German furniture dating back more than 50 years ago but made in classical Victorian design. Niche Décor Furniture deals in a variety of items, including chairs, tables, lampshades, grandfather clocks, paintings and other wooden fun. . .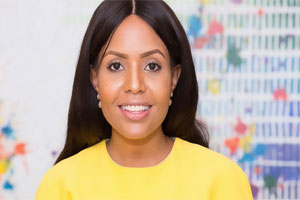 Posted on :Thursday , 27th July 2017
Jacqueline Ntuyabaliwe is a 38-year-old former Tanzanian beauty queen (Miss Tanzania) and musician. More recently, she has achieved success as an entrepreneur.
Ntuyabaliwe is the founder of Molocaho, a Tanzanian furniture manufacturing company, which designs and manufactures quality made-to-order furniture, furnishings, designer fabrics, lighting, decor, garde. . .