Posted on :Wednesday , 25th August 2021
As demand for residential and office space rises across Africa, the furniture industry continues to thrive in many African countries.
Africa's rising economy, as well as its vast and quickly growing urban population, are some of the reasons why the furniture industry is doing well on our continent.
From Lagos in West Africa to Nairobi in East Africa, it is . . .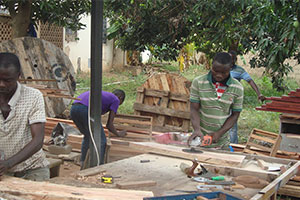 Posted on :Monday , 26th July 2021
Indirectly and directly, Kenya's wood sector serves approximately 500,000 Kenyans, with the lumberjack trade also serving as a backbone for the country's building industry. There are a number of variables that are leading to an increase in the demand for wood in Kenya.
It is predicted that Kenya's economy would continue to develop at a high pace. Kenya has a population of mor. . .