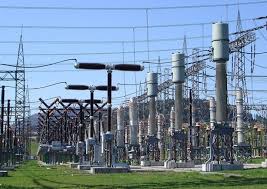 Posted on :Saturday , 4th March 2017
Tanzania hopes to triple its power generation output by 2020, and boost access to the national grid.
Under the plan, the government hopes to increase output to 4,915MW from 1,501MW currently, and boost electricity connections to 60 per cent of the country's population of about 51 million people, from 36 per cent currently.
The plan will cost $11.6 billion in the short term and will be funded 70 per cent by debt, with government resources catering for the balance.
"The cost includes investments in generation, transmission and sub-stations. Generation accounts for almost 80 per cent of investment," reads the Power System Master Plan (PSMP) released by the Ministry of Energy and Minerals.
Natural gas-fired plants will constitute 40 per cent of generation with a mix of hydro, wind, solar, geothermal and nuclear.
"However, should industrial development fail to match increasing power supply infrastructure related to accelerated generation capacity, there may be an increase in electricity supply cost due to idle capacity," notes the PSMP.
Kenya, on the other hand is scaling back its plan to inject 5,000MW into the national grid due to lack of demand. The country's installed capacity has risen from 1,765MW in 2013 to 2,341MW currently.
Energy Cabinet Secretary Charles Keter said that excess generation of electricity and low uptake could lead to consumers paying higher bills to shoulder the burden of running power stations.
"We are carefully balancing demand and new generation. If more capacity is introduced, power will be more expensive. When equipment is running, there is a maintenance bill to be paid," he said.
Uganda is building the 600MW Karuma hydro plant at a cost of $1.7 billion, and the 183MW Isimba hydro at about $570 million. The two, funded by China's Export Import Bank and Uganda, will be commissioned in 2018.