Posted on :Friday , 26th April 2019
Acumen is a New York based non profit company that invests in sustainable and socially minded companies around the world.
Established in 2001, Acumen has invested more than $115 million in 113 companies across Africa, Latin America, South Asia, and the United States Acumen Capital Partners a subsidiary of Acumen recently announced a $70 million funding for KawiSafi ven. . .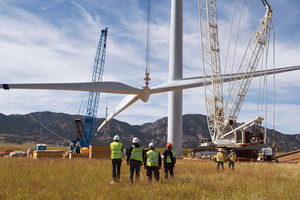 Posted on :Saturday , 13th April 2019
As part of plans to diversify its energy generation mix and meet growing demand. Tanzania is seeking investors to build wind and solar power plants. With a minimum capacity of 50MW each the wind power plants are expected to generate 200MW .With a minimum capacity of 20MW each.The solar plants will generate 150MW located in Dodoma, Singida, Shinyanga, Mwanza, Simiyu, Njombe and Iringa Regi. . .