Posted on :Friday , 1st December 2017
More and more German companies intend to explore business opportunities in Tanzania, in sectors such as infrastructure, education, technology, machinery and energy (oil, gas and hydropower).
The delegation met with Dar es Salaam mayor Isaya Mwita.
The mayor had explained all investment and business opportunities to the delegation. . .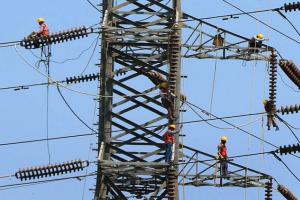 Posted on :Tuesday , 17th October 2017
The Tanzania Electricity Supply Company (Tanesco) have committed themselves to provide an abundant stream of power to any large-scale investors with an interest in the Ruvuma Region.
Tanesco Ruvuma Regional Manager, Eng. Patrick Lwesya assured power supply in abundance to the Ruvuma region, once work on the Makambako-Songea transmission line i. . .