Posted on :Wednesday , 11th March 2020
Greenlight Planet, the market leader in the fastest growing pay-as-you-go (PAYG) solar industry, has successfully executed clean and reliable energy access to more than 1.5 million people in Tanzania. With a strong partner-led and direct distribution network, Greenlight's Sun King products are now in more than 300,000 Tanzanian households, have offset more than 300,000 metric. . .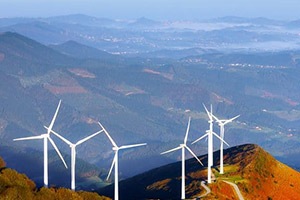 Posted on :Tuesday , 14th January 2020
Possibility to have the largest wind farm on the African continent is only when the project of the Chinese group Sany Heavy Industries comes to fruition. The group, which concentrates in the manufacture of construction machinery, is diversifying its activities, also producing wind turbines.

For many years, the company has been developing its own projects. In Tanzania, it has acquired agr. . .