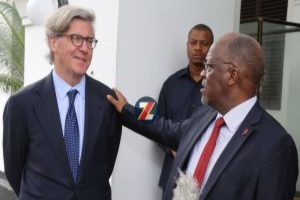 Posted on :Monday , 2nd October 2017
Tanzania Selous Game Reserve, one of the world's biggest faunal reserves has gained a lot of traction in recent times from a minimum of 50 multinational companies. The intention of these companies is to construct the Rufigi hydropower project at Stiegler's Gorge. Potential bidders were required to have a minimum of US$ 500 million turnovers, as directed by the Ministry of Energy and Minerals.
The Selous Game Reserve stretches across 50,000 square kilometers, but the proposed project will utilize only about 3 percent of the reserve's total area.
The project will oversee the construction of the largest dam in Tanzania along the Rufiji River.
Tanzania currently generates 1,460 MW of power. This number is expected to rise significantly to 2,100 MW, once the project is finished and the power stations are up and running.
The project has however garnered some controversy too, with the World Wildlife Fund (WWF) releasing a report stating that the project will be detrimental to the wetlands in the area and threaten the livelihoods of 200,00 people from neighboring impoverished areas.
The Reserve has been under huge pressure in recent times, with poachers decimating the elephant population to supply the illegal ivory market, according to the same report by WWF.
President Magufuli has however insisted that the project will move ahead despite criticism from many quarters including stakeholders in environmental conservation.