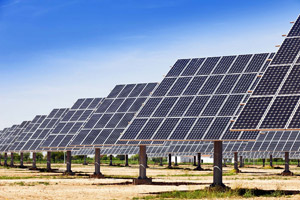 Posted on :Friday , 26th April 2019
Acumen is a New York based non profit company that invests in sustainable and socially minded companies around the world.
Established in 2001, Acumen has invested more than $115 million in 113 companies across Africa, Latin America, South Asia, and the United States Acumen Capital Partners a subsidiary of Acumen recently announced a $70 million funding for KawiSafi ventures aimed at driving energy access across East Africa in a bid to scale the clean energy sector.
KawiSafi is a nearly $70 million venture capital fund that invests in fast-growing companies leading the new energy revolution.
KawiSafi wishes to use the $70 million raised to catalyze companies that deliver clean, affordable renewable energy to low-income consumers and businesses quickly climbing the energy ladder. The funds will provide early-growth capital to help companies gain scale and reach more consumers with energy from solar panels.
According to Acumen's founder and CEO, Jacqueline Novogratz, "Acumen's investing experience has shown us that Africa has a unique opportunity to solve its energy problem. We created KawiSafi to prove that renewable off-grid energy can be a faster, cheaper and cleaner way to electrify the continent. By building scalable solutions that can bring power to low-income communities that have lived without electricity for too long, we can create a seismic shift in off-grid energy, releasing immense levels of human productivity and minimizing impact on the environment."
In an interview Novogratz said, "We began to see the potential for off-grid solar as a major thrust for Africa to solve its electricity challenge. That's where we got the insight that based on 10 years of energy investing experience and using patient capital, now we could help really grow those companies."
Over the last decade or so, the energy landscape of East Africa has changed drastically with many proven and profitable businesses emerging in the energy sector.