Posted on :Friday , 22nd October 2021
Kenya and Barbados have signed 3 key bilateral agreements for cooperation in aviation, environmental conservation, trade and investment.
President Uhuru Kenyatta and Prime Minister Mia Amor Mottley witnessed the signing of an air services agreement, a MoU on the development of the national botanical garden of Barbados, and another one on the establishment of a Joint Committee. . .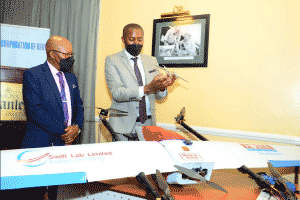 Posted on :Friday , 22nd October 2021
Under the 3-year agreement, Swift Lab Limited, a Kenyan cargo drone company will manufacture and operate drones that can travel up to 70km and carry a payload of up to 4kg.
"We want to invest in the production of drones, it is not only our obligation as government to invest in Kenyan technology, but we are also keen on clawing back our market position as th. . .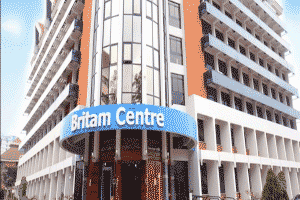 Posted on :Wednesday , 29th September 2021
Britam Holdings Plc recorded a net profit of KSh 376.3 Million at the close of the 6 months ended on 30th June 2021 compared to a loss of KSh 1.6 Billion in the 1st half of last year.
The Group also posted a pre-tax profit of KSh 647 Million at the end of 30th June 2021 compared to a pre-tax loss of KSh 2.3 Billion in H1, 2020.
The Group's investment income. . .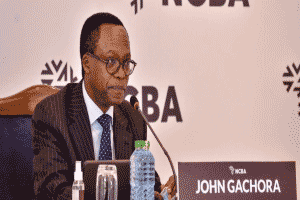 Posted on :Wednesday , 29th September 2021
NCBA has reported a 77 per cent increase in its half year net profit to KSh4.7 billion compared to KSh2.6 billion posted in the same period in 2020, due to increased lending activity.
The bank's total interest income, which is the primary source of revenue, climbed by 9 per cent to KSh22.5 billion at the end of the half-year period from KSh20.7 billion in the same period last. . .
Please Select an Option
Exhibiting

Visiting

Information