Posted on :Wednesday , 17th November 2021
The state-owned Tanzania Electric Supply Company estimates the electricity needs of Mafia Island in the Pwani Region at 2,200 kWh. Currently, the 60,000 residents of Mafia meet a large part of this need (2,180 kWh) with generators, which emit carbon dioxide.
The project "Promotion of Waste-to-Energy (WtE) Applications in Tanzania's Agro-I. . .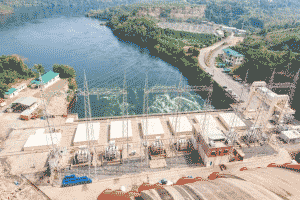 Posted on :Tuesday , 16th November 2021
Following a recent visit to the site of the Stiegler's Gorge hydroelectric dam, Medard Kalemani, the Tanzanian Minister of Energy, accompanied by Assem Gazzer, his Egyptian counterpart in charge of public works gave an update on the progress of the project. According to the official, the project is already 62.7 per cent complete. The work is currently focused on the installation of the draft tu. . .