Posted on :Friday , 3rd September 2021
Earlier this year, the Lake Turkana Wind Power farm, consisting of 365 turbines, recorded its highest capacity factor rating.
In March 2021, the Lake Turkana Wind Power plant's consortium announced that it had recorded a "good month" having achieved an average capacity factor of 75.8 per cent, "the highest in the last 31 months that we have been in operation."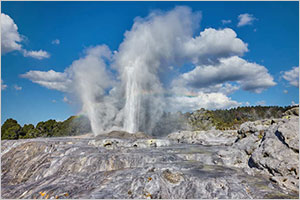 Posted on :Friday , 26th March 2021
The principal research and innovation engineer at Tanzania Geothermal Development Company, Eng. Chagaka Kalimbia announced on LinkedIn the successful spudding-in of the 1st geothermal well in Tanzania.
The well Kiejo-Mbaka KMB-01 was spud-in on 22 March 2021 at around 11:09 am EAT stated Eng. Kalimbia, the project lead.
The planned works on the project curr. . .